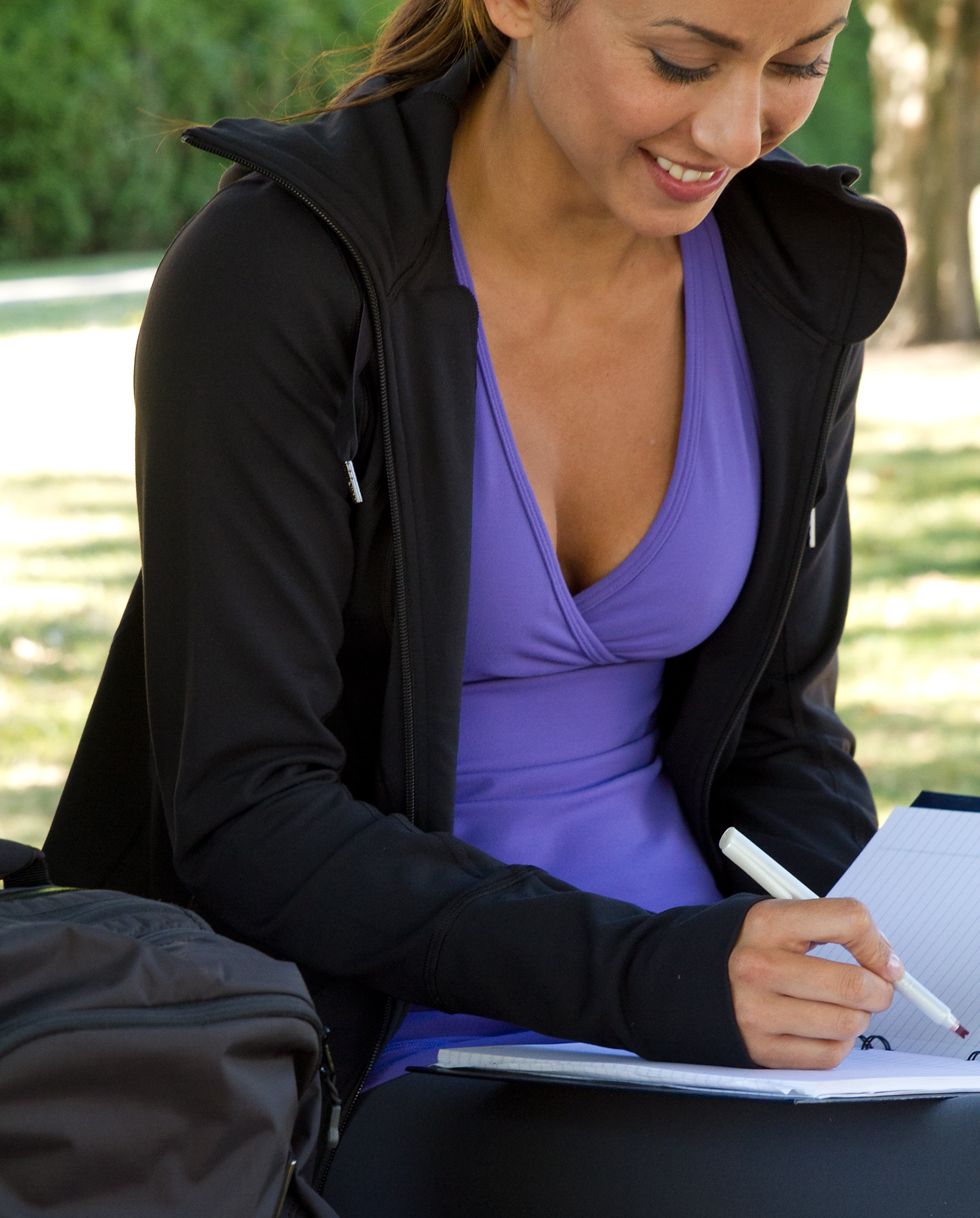 First let me say that Lululemon is one of my favorite stores ever and wish I could have one of everything they have. Literally.
I saw this jacket on-line since I unfortunately do not have local store in Va. I called my boyfriend and told him me MUST go get this jacket as soon as I get into town. Lucky for me he ran out and got it for me as a present.
This jacket is quite possibly one of the most comfortable things I have had on in a while. This particular version is a little more lined so it is perfect for running from home to a yoga class or from work to a yoga class. It zippers up to protect your neck in the wind and the hood comes forward enough to protect your face in the rain with still being able to see where you are going. The thumb holes are great and the zipper doubles as an emergency hair tie if you find you forgot yours when you get to your yoga class.
The length is longer so for me that is great since I will most likely wear it with tights to class. It is a little more in the expensive side (the more lined version is 128.00 in the store) but it is very much worth it.
Lululemon is an amazing store for Yoga clothes and accessories. I plan on going back to buy a new mat with the money I didn't have to spend on this jacket 🙂
Here is a link to the website:
http://shop.lululemon.com/products/clothes-accessories/women-jackets-and-hoodies/Stride-Jacket-Brushed-28634?cc=9528&skuId=3427531&catId=women-jackets-and-hoodies
Happy shopping!!
-Jess